Rooms and the village of Ispani
Our facility has ten (10) rooms of which two (2) are located in the old oil mill, five (5) obtained from the old patronal residence and the remaining three (3) in the captain's den, all equipped with bathroom and modern comforts.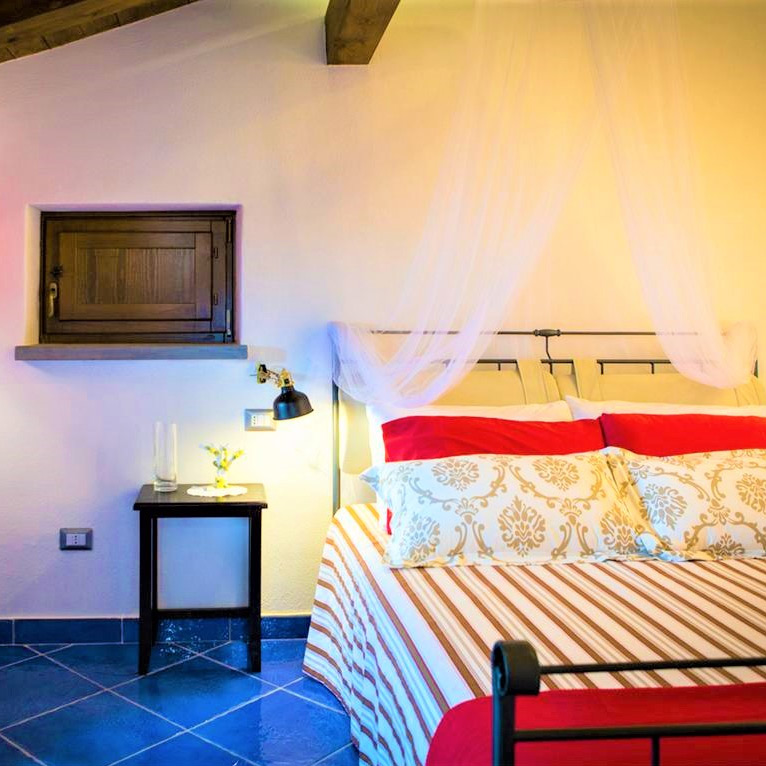 Maximum comfort enchanted by the beauty of Cilento
In the patron's residence, you can enjoy comfortable common areas equipped with Wi-fi: on the ground floor, the hall with TV and fireplace, the garden, the outdoor entrance. On the second floor, the small library for your reading. On the second floor the panoramic solarium, with its colours and smells of the heart of the village. On the third floor is located our panoramic terrace from which southward on the clearest days you are lucky enough to catch a glimpse of the coasts of Basilicata, Calabria, and the Aeolian Islands with Sicily, three regions in one photographic shot.
You will feel at ease, and you will also be part of our village: you can appreciate and enjoythe silence, the slow passage of time, the colours, the odours, and you can go to the discovery of traditions here still alive, in short you can live a unique and fascinating experience in absolute relaxation, in the picturesque scenery of Cilento and its natural heritage.
Nestled in the green of the Cilento National Park and about three kilometres away from the beach, Ispani offers a relaxing experience halfway between the sky and the earth…. and also,the sea! The main town center is located on a hill in the heart of the picturesque Gulf of Policastro. The village is compactly gathered around the small-town square from which springs a magical labyrinth of alleys and narrow streets bearing witness to its late medieval origins.
Upstream from the town is the ancient village of San Cristoforo, a veritable terrace overlooking the Mediterranean, while descending to the coast, thanks to a steep road but with a stunning view, one comes across the characteristic waterfront of Capitello.